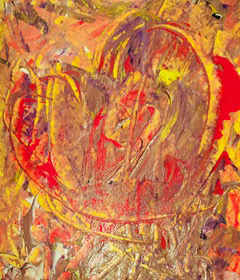 Your fears radiate, your heart holds radiance. Your fears spread like fire on dry land and your heart beams and glows without threatening anyone. Your fears kill any life force and your heart heals. Your fears create separation and your heart deepens connections.
If you want to heal and bring healing to this world, instead of contracting to expand and connect. Now, we don't need to be physically together to create a depth of connection: our heart connects beyond space and time.
Our fears feed every distortion and every virus on earth; we need to choose to be radiant and stay with the power of our heart. One way to enhance the heart is to sing or chant. You don't have to be a good singer to do so, just know your sound current heals yourself and others.
There is a chant in the Kundalini Yoga tradition that has been suggested at this time of great chaos. It is: Ang Sang Wahe Guru. These mantra-like most mantras is not meant to be understood but experienced. Yet, a simple definition could be We are one; we are part of the infinite universe and the infinite universe is present in every molecule of our being.
We are one is the mantra of the heart. The mind does not know oneness, it only knows one from an ego point of view: me versus you. There are many versions of this chant; one of my favorites is the following:
Repeat this mantra for a minimum of 25 times per day and simply notice how you feel after this experience.
Love, peace, and health to all.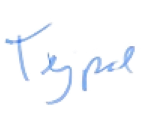 In the weeks and perhaps months to come, I will communicate more often. Not because I want to sell stuff but because I love to teach and share my insights and hope I can help you. If you want to work with me, you know what to do. If your financial situation is currently fragile, I will adapt my fees to the best of my abilities or do half time sessions to suit your needs. Contact me at tejpal@tejpal-inspires.com