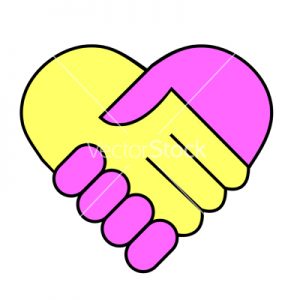 What is your experience of commitment? Are you excited or are you afraid? Do you feel pressure or do you experience clarity?
Exploring your relationship with commitment will help you understand why you get or don't get the things you say you truly want in your life.
Lets explore a few inner conversations you may hold ….
1- "I lose my freedom when I commit."
Each time you truly commit to something you are fully engaged. When you are engaged, there is no space for the mind to wonder; in fact you are not in your head.
When you live in your head, there is no freedom, when you are engaged you are free. Each time you question endlessly your decision and your actions you are trapped with doubts, worries and fear.
2- "What if I commit to the wrong thing?"
The fear of failure is often a good obstacle for anyone to commit. Notice that I am talking about the fear of failure, not the failure itself. The thought of failing is what creates a resistance to commitment. When you think about the possibility of failing, your mind takes over and tries to figure out all the necessary steps to avoid failure. Notice that at this point you are not even thinking about succeeding but avoiding failure. Commitment gives you the opportunity to learn. Without commitment you can't grow. I have been around the best harpists and the best golfers in the world. Their mastery comes from the quality of their commitment.
3- "Do I really have to commit?"
Yes at times, commitment feels like one more thing on your to do list. If commitment is only driven by your will, it will not last. Your heart, emotions and spirit need to say yes to your decision.
Commit from a place of truth…
Close your eyes and put your hands on your heart center. What does your heart says about the commitment you are thinking of making? Keep checking in and put your hands on your lower belly. How do you feel? Do you feel relaxed, numbed, or powerful? Now, access the energy around your body: what do you notice? Is there a feeling of expansion or contraction? Do you feel uplifted? Go within and start to notice your yes or your no, your resistance or your fears…Pay attention to your inner experience. You will be able to commit and create real breakthroughs in your life.
Explore your possibilities of creating breakthroughs in your life and sign up for a complimentary 20 minutes discovery session with Tejpal.