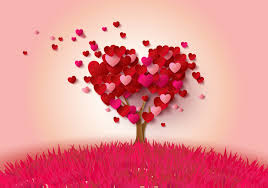 If you want to experience the best adventure of your life, never leave home.
Living an adventurous life is not automatically about traveling, meeting new people or doing new things. Perhaps the most adventurous way of living is about finding home and staying home.
Where is home and what is home for you?
We know it may not have anything to do with your biological history. But really what feels like home? And what are the qualities that you want to experience when you are at home?
If I had to choose three, I would pick: Nourishment, Peace and Beauty. And each time I compromise any of these three qualities in my daily life, I compromise myself.
When these three are in place I can relax experience simplicity and gratefulness.
Choose three qualities that feel like coming home for you and from there, decide day by day what do you need to create to match these three vibrations. As soon as you feel at home you are dropping into the heart center where everything unfolds. From that place you can see, feel, intuit and manifest what you truly desire. Your heart is your foundation for everything in life but you have to be willing to stay still at home and experience yourself.
To enhance your ability to stay at home, I invite you to do the mirror meditation. It will help you shift from your head to your heart.
Simply sit in front of a mirror and look at yourself for 3 to 5 minutes. Do it every day for 40 days in a row. The mirror can be a hand-held mirror. Stay present to your relationship with you. You may first focus on your flaws, then you may get bored with yourself, then you may focus on what you like about you. Eventually, you will connect to you, you will be in love with you, you will be still where there is nothing to like or dislike about who you are.
As you are practicing true love, you will be at home wherever you go and really create the best life ever.