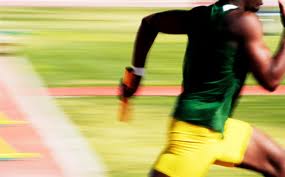 What is life made of? Challenges. Some of them are wonderful and some can be really painful. No one wants to be overwhelmed with pain and yet, a life without challenge is absolutely depressing. Without any challenge you fall asleep; you become lethargic.
As much as you can, don't let challenges come to; you choose your challenges. They will engage every part of your being. When you are fully engaged, you are happy.
The goal here is not to overcome your challenges, it is to change your relationship with them. The goal is not to be a hero of some kind; there is no battle against challenges but a need to shift your focus. The most important thing is to change how you respond to a challenge.
How can you master your relationship with challenges? If you are in a true loving relationship you have a great opportunity to master challenges. Love creates a safe environment and enhances your ability for compassion so that you are more willing to embrace challenges and constantly renew yourself.
Some spiritual practices are masterful in helping you embrace challenges. They will create situations where your mind and body will get challenged so that you know how to embrace unexpected situations in every area of your life.
Some of you may love physical activities that will require patience, focus and inner stability. So choose an area of your liking where you want to change your relationship with the challenge you are facing.
Now I have also seen some people addicted to challenges, particularly in the physical realm and at that point, you are not learning anything. You become rigid, obsessed and disconnected with your essence, your spiritual source.  When I used to caddy on the LPGA tour, the best golfers were never the ones who practiced longer on the range. When the physical part of who you are is not connected to your essence, it does not work.
So what's your favorite challenge? What is the one that makes you grow and keep you truly alive? What is the one that makes you smile after all? Do you want to explore what is the best challenge for you? Take a complimentary session with Tejpal….