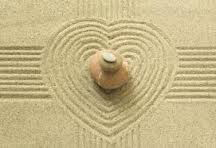 As we are diving into a new year, one thing is sure, chaos and crisis are part of our daily lives. In this constant turmoil, we need to hold clarity from within, crystal clear clarity. We need to be driven by the essence of clarity that is not connected to our emotions, our opinions or our level of pain and pleasure; we need to be driven by the essence of clarity that comes from our true infinite identity.
Despite any challenges you may endure, if you stay true to your blueprint, clarity and simplicity will always be present in your life. From there, you decide how you want to show up and manifest your true purpose in life.
The warrior within you does not sacrifice pleasure, does not push force or pressurize, does not fight; the warrior within you commits to her or his infinite identity. As a warrior, when you experience pain or pleasure, the infinite part of you remains. As a warrior, the finite part of you, your ego and attachments, will not take over your true self. When this impeccable loyalty to your true self occurs, then life 's ups and downs will be manageable, then your life will have one focus: service.
Service, from a warrior perspective, is not caught into looking good or being lovable. Service simply is a lifestyle from the clarity of the heart.
If you are curious and want to explore how you can be more in touch with your true self, then book a session with Tejpal. Regardless of your choices, commit to your true identity.
With love,