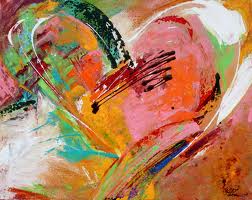 For many years I have been addicted to pain one way or another. In the womb of my mother I recall myself saying: "It is not going to be easy". It ended up being pretty accurate as my childhood was a blend of sexual abuse and lies from my father's side, mixed with severe depression and an ongoing attachment from my mother's side to die.
Nevertheless there were also good elements; both my parents had artistic talents, boys and girls were treated the same and physical health (nutrition and physical activities) were always a priority. Having said that, love was simply not there.
For years in many of my relationships I was choosing my partners based on their pain instead of their essence.
During the first 33 years of my life I thought I would either commit suicide or end up in a psychiatric hospital. At work I was always taking on the most challenging responsibilities; I did not know the word ease.
It took me a while to allow myself to be free of pain and shine in the world.
As I have given coaching and healing sessions for the past 30 years to thousand of people all over the world, I know that pain is where magic can occur. The magic of transformation and healing is not about avoiding pain, it is about creating a new relationship with pain.
Come join me, Thursday August 6th at 6pm. Together we will learn and practice six different approaches to help you change your relationship with pain and gain tremendous insights for a renewed Self.
If you cannot make it, the session will be recorded.