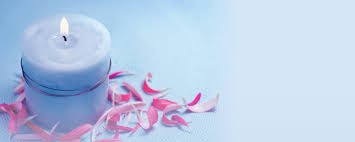 "You have the right to create harmony and you have the right to create crisis, nobody creates them for you. (…) There is just one way to get out, and that is to grow." YBJ
Emergency Kits are usually used when you are in some form of crisis. And when you are, you may experience the following with your kit: some products are obsolete, you don't know how to use them and you don't have what you need in it. In brief, you have not prepared yourself for challenging situations.
In school, nobody taught you how to fail; everybody wanted you to succeed whatever that meant. When you focus on making the right decision you put lots of pressure on yourself and build up an ideal image of who you think you should be. Your ego is now running your life and you learn absolutely nothing.
The only place we can learn from is the heart. The only place we can grow from is the heart. Making the so-called wrong decision, getting an undesirable outcome, or experiencing deep pain are situations we all face. In life the most important aspect is not making the right decision but instead mastering bouncing back.
The holiday season always brings a myriad of emotions in each of us. Depending on your history you may experience more joy than pain and yet if you are really connected to yourself some memories will make you smile and some will make you cry. There will be hope, disappointment, gratefulness, excitement, pure joy and deep sadness. If we choose to welcome the diversity of our experience without getting locked into one them we are fine.
During this time of connection and reconnection with others choose also to enhance a reconnection with yourself. Enjoy the adventure of you.
To support you in this process I am giving you a special meditation:
Video 1: Four Misconceptions About Meditation
Watch this short video to tune in before practicing.
Video 2: Self-Healing Meditation For The Holiday Season
Practice this meditation 3 to 11 minutes a day until January. Share this practice with many around you and If you are in Tucson November 23rd, join me at Yoga 4 All at 6:30pm November 23rd to jump start your meditation .
Wishing inner peace for the Holiday Season
With Love
Tejpal