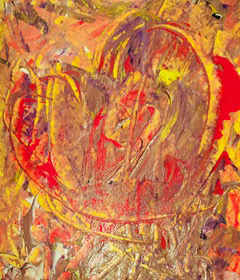 Your fears radiate, your heart holds radiance. Your fears spread like fire on dry land and your heart beams and glows without threatening anyone. Your fears kill any life force and your heart heals. Your fears create separation and your heart deepens connections.
If you want to heal and bring healing to this world, instead of contracting to expand and connect. Now we don't need to be physically together to create a depth of connection with everyone or everything. Our heart connects beyond time and space.
Our fears feed every distortion and every virus on earth; we need to choose to be radiant and stay with the power of our heart. One way to enhance the heart is to sing or chant. You don't have to be a good singer to do so, just know your sound current heals yourself and others.
There is a chant in the Kundalini Yoga tradition that has been suggested at this time of great chaos. It is: Ang Sang Wahe Guru. These mantra-like most mantras is not meant to be understood but experienced. Yet, a simple definition could be We are one; we are part of the infinite universe and the infinite universe is present in every molecule of our being.
We are one is the mantra of the heart. The mind does not know oneness, it only knows one from an ego point of view: me versus you. There are many versions of this chant; one of my favorites is the following:
Repeat this mantra for a minimum of 25 times per day and simply notice how you feel after this experience.
Love, peace, and health to all.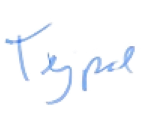 In the weeks and perhaps months to come, I will communicate more often. Not because I want to sell stuff but because I love to teach share my insights and hope I can help you. If you want to work with me, you know what to do. If your financial situation is currently fragile, I will adapt my fees to the best of my abilities or do half time sessions to suit your needs. Contact me at tejpal@tejpal-inspires.com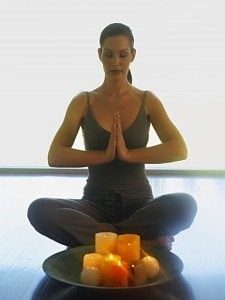 Twelve years ago I was working with a therapist who was a Sikh and a kundalini yoga teacher, her name was Guru Ravi Kaur Khalsa. One day she mentioned about a kundalini yoga teacher coming to town to lead a workshop and in her detached usual way she said: "you may like it." As I was longing for deep personal transformation I went without hesitation.
When I arrived, I saw students seated on a sheepskin with their head covered. There was a wide diversity of people…old and young, male and female…I was taking it all in. After a couple of chants at the beginning of the class we started some series of exercises; some of them were odd and made me laugh. Our eyes were closed to stay within and be present to our own experience. Some of the exercises were physically challenging because of the repetition but very quickly I ended up experiencing my being as pure vibrant energy, invincible and free yet connected and present. As an energy healer working with energy patterns with my clients I was amazed of the sensation and the brilliance of this approach. At the end of the class I went to talk to the teacher and asked her for a daily kryia and meditation. I also mentioned that I wanted to become a teacher. She laughed and said: " I created a bomb!"…Her name was Gurmuk Kaur Khalsa. I left the class with a sense of complete renewal… I was hooked.
Why Do I Practice Kundalini Yoga
At a very young age I was touched by anyone who committed to a spiritual practice. I explored many traditions and practiced essentially Vinyassa Yoga, Siddha Yoga, Bikram Yoga, Nichiren Buddhism and Qigong. One day I got introduced to Kundalini Yoga and at the end of my first class, I knew "I found home" and that I would become a teacher.
Every spiritual practice has unique gifts to offer. Kundalini Yoga has this no BS essence in it that fits my style. It has been called the Yoga of Awareness. This practice helps you break unnecessary patterns, take responsibility for one self, develop your intuition and support you to go through any layers of confusion, worries, anxiety or depression to connect to your true essence. In fact in the seventies, there were a lot of centers that used the technology of Kundalini Yoga to help people with drug addiction. It is a "cut the crap" practice …whatever the crap of the day maybe.
After ten years of teaching students and future teachers, I am always amazed of the efficiency of this practice. The transformation one goes through is a gift to witness. It brings simplicity clarity energy and inner stability in one's life and from that place true happiness can emerge.
Now this practice touches me. I experience very quickly energetic shifts and a sense of expansion that I never came close to before. Often it will bring in me energy and pleasure and at time old emotions of anger or anxiety will come up to be cleared. One thing is sure; the practice of Kundalini Yoga has been my best teacher to love myself deeper than ever before.

As we enter into a new year, we enter into a new frequency of energy. We have the opportunity to open up to a new level of awareness where we can see our patterns and experience our Self from a new perspective. A new frequency of energy gives us the opportunity to expand and reach new levels of joy.
This renewed self-expression requires healing. Without healing you will go into la-la land, driven by your stories and ungrounded.
What are you choosing to heal at this time? What part of you are you choosing to hold in stillness? How can you connect to the divine self within you? How can you stay connected to your true essence? How can you hold your duality, your fears, your hope and your despairs without trying to solve them or fix them? How can you trust the healing power of your soul energy?
When we choose the path of healing we choose radical truth.
If you are truly interested in self-renewal then start there. Remember that who you are is energy and simply be willing to look at your behavioral patterns. Do not go sideways into any context and or why you acted this way or that way. Look at you, your actions your reactions and your communication.
What do I wish people knew about me?
What do I wish people never discovered about me?
What are my recurrent ways of acting (my patterns)?
What are the fears and/or the needs that are driving my behavior?
My suggestion is to work with someone who can hold you with love and clarity. When you surrender to that level of truth then you will create joyful breakthrough in your life.
Rejoice and renew! Schedule a free 15 minutes discovery session with me!